For someone who has never tried Indian food, looking at a restaurant menu can be perplexing. There are dozens of curries, starters, flatbreads and desserts to choose from, and it is impossible try everything at once. If you plan to visit an Indian food restaurant Denver, we recommend that you try these signature dishes that are high on flavors!
Biryani
A wholesome meal at any Indian joint needs nothing but biryani with or without a gravy. Biryani consists of long-grain basmati rice, tender meat, selected whole and powdered prices with loads of clarified butter. Slow-cooked to perfection, Biryani is one of the staples that you must try, and there are countless varieties, from veg Biryani to chicken, mutton and even beef Biryani.
Chicken curry
Chicken curry ala Indian style can be very different, and you will be surprised to know that every Indian state has its own version of the recipe. Nevertheless, what you find at a standard restaurant is typically a tomato and onion-based gravy with ginger, garlic and Indian spices. The heat depends on the recipe, but you can ask the chef for a mild version. Chicken curry tastes best with steamed white rice.
Tandoori chicken
Easily the best one we tried, tandoori chicken is a classic starter. The chicken is marinated in yogurt and selected spices overnight and cooked in a clay oven called the tandoor. Tandoori chicken tastes amazing on its own or with a mint dip. Kebabs are also a good alternative of sorts, if you prefer chicken without the bone.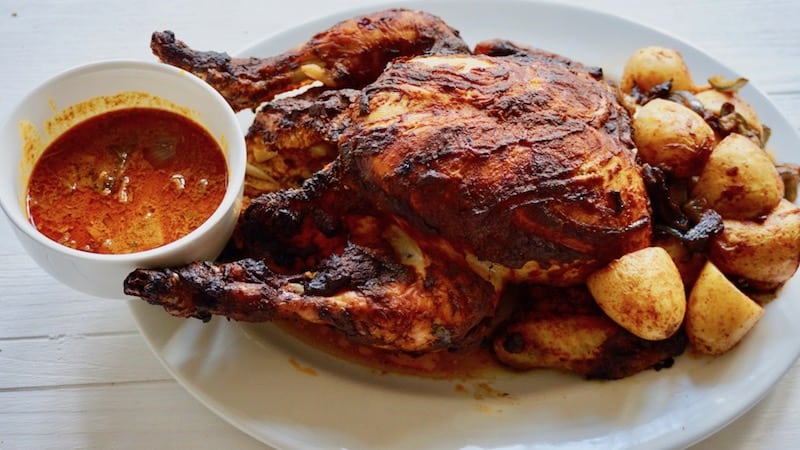 Saag Paneer
Since a lot of people are looking for Indian vegetarian recipes, we had to include this one on our list. Saag here refers to spinach, and this is a mild gravy that also contains some tomato, onion, and spices with Cottage Cheese. If you want to get the best out of this recipe, get some Naan (a type of flatbread) along with it.
Dal Makhni
Finally, we have Dal Makhni, also called Dal Makhani, which is a type of lentil that's cooked in loads of butter with onions, garlic and ginger with limited spices topped with some cream. Dal Makhni is a typical veg recipe at most Indian restaurants and is a great choice for those who don't want to go for standard gravies.
Check online now to find the best restaurant in Denver and try some of these options for your next meal!